Dark mode
Information
You are now registered for our newsletter.
Find out more
09 May 2019
The French electricity sector united to help victims in Mozambique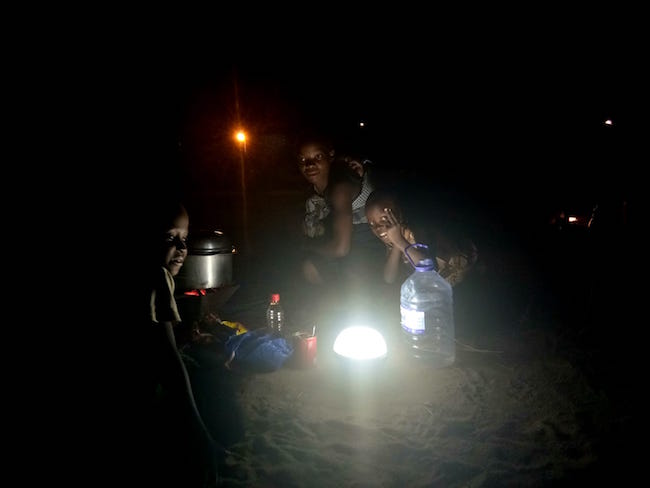 Another natural disaster has struck, this time in Mozambique, causing hundreds of deaths and leaving behind poor population without water or electricity. Once again, the NGO Electriciens sans frontières has answered the call by not only relying on the work of volunteers but also its French electricity sector partners.
Between March 6th and 15th, Cyclone Idai devastated a vast territory in Mozambique, Zimbabwe and Malawi. As a matter of fact, torrential rains destroyed 90 % of the major coastal city of Beira. Infrastructure were knocked out by floodwaters, especially power networks. As the storm waters began to recede, the major challenge for Mozambique lies in the management of populations that have fled their housing area and are currently living in camps while being deprived of light and subject to the risks of cholera.
In the face of this disaster, the NGO Electriciens sans frontières showed, once again, its ability to respond to an emergency: a team flew to the place of disaster thanks to a plane chartered by the Ministry of Foreign Affairs' crisis Center with roughly 20m3 of electrical equipment adapted to humanitarian emergencies (about thirty generators and 1 000m of cables, more than a thousand individual solar lamps as well as projectors). A second team took over in mid-April, once again thanks to the crisis Center combined with the support of the Airbus Foundation. 46 km of power cables for Electricité du Mozambique and tents were handed over to the government authority in charge of the crisis management.
Field actions to bring light and water to the disaster-stricken populations
Alongside two UN agencies (the International Organization for Migration and the High Commissioner for Refugees), the Electricité sans frontières's teams helped other actors of international solidarity in carrying out their missions by setting up the generators for drinking water treatment plants that were deployed by Aquassistance, Solidarités International, Oxfam and the RedCross.
Furthermore, Electricité sans frontières contributed to the lighting and security of 14 camps and villages that are sheltering more than 30 000 displaced persons from the Beira and Buzi region. Indeed, light is essential in a refugee camp as it brings security once the night comes, especially with women and children: to that extent, the team members from Electricité sans frontières have installed lighting points close to latrines and water points and gave solar lamps to families.
An outstanding participation from the French electricity sector
Numerous companies supported, through various forms, the actions that are still ongoing by:
– Providing equipment (Legrand's electrical equipment, Schneider Electric and Lagazel's solar lamps, generator set from Kohler SDMO, cables supplied by Prysmian, Nexans and Enedis) ;
– Allowing employees to intervene on their working time (skill-bases sponsorship granted by Enedis and RTE whom two employees are still on a mission) ;
– Bringing financial resources that remain necessary in order to send people on the field (Fondation Groupe EDF, RTE, Promotelec, Fondation Nexas, Sonepar).
Frequency and extent of those disasters will likely increase due to climate disruption. Even though our societies could not find a common answer yet, this beautiful dynamic must make the "French team" of the electricity sector proud of its ability to unite and help populations who need it most!
Electricité sans frontières, is an international solidarity NGO recognized as being of public utility and founded in 1986 by workers of the power sector. Nowadays, its 1300 volunteers carry out energy and water access projects in 35 developing countries. Other than its emergency actions and expertise missions to other NGOs, Electricité sans frontières also manage a hundred projects for the development of poor populations. More than 95 % of those projects are based on the use of renewable energies and half include water access installation.
More informations here : https://www.electriciens-sans-frontieres.org/en/
Vision and missions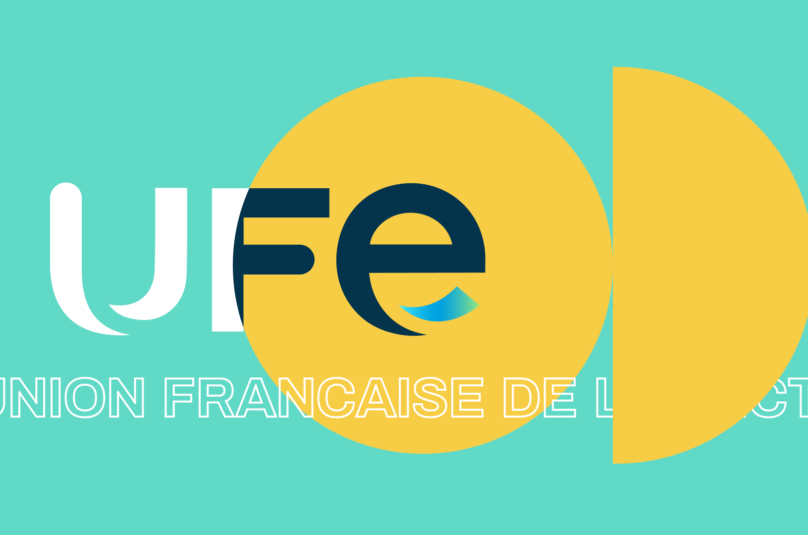 About us
The Union of the French Electricity Industry is the trade association of the French electricity sector. We bring together companies from the whole value chain of the electricity industry.
Find out more
Events of the sector
Annual conference Our 2023 annual conference
2023 annual conference of the Union of the French Electricity Industry
The 12th edition of the UFE annual conference has been held on 8th June 2023, in Paris.

Watch the replay on YouTube
Events of the sector