Dark mode
Information
You are now registered for our newsletter.
Find out more
POLITIQUE DE CONFIDENTIALITÉ
Charte et de protection des données personnelles
Cette politique de confidentialité décrit nos règles concernant la gestion, le traitement et le stockage des données personnelles que nous sommes amenés à collecter dans le cadre de nos services ou lors de votre navigation sur ce site internet.
Dans le cadre de la nouvelle réglementation européenne (RGPD), nous vous informons sur vos droits et sur l'utilisation qui sera faite de vos données personnelles.
Consentement
Il n'est pas nécessaire de nous fournir des données personnelles pour consulter ce site web. Cependant, certains services nécessitent que vous vous inscriviez ou remplissiez des formulaires d'identification ou qu'en utilisant certains services vous soyez amené à communiquer ou partager des informations vous concernant.
En utilisant ce site, vous convenez et acceptez que nous puissions recueillir, traiter, stocker et/ou utiliser les données personnelles soumises, en conformité avec les règles exposées ci-après.
En nous donnant votre consentement, vous conservez également un droit de rectification, un droit à l'oubli et/ou à la suppression de vos données personnelles.
L'Union Française de l'Électricité, en tant que Responsable de traitement, s'engage à respecter les dispositions de la loi n°78-17 du 6 janvier 1978 modifiée relative à l'informatique, aux fichiers et aux libertés s'agissant du traitement automatisé de données à caractère personnel réalisé ainsi que le règlement (UE) n°2016/679 du 27 avril 2016 à partir de son application le 25 mai 2018.
Pour toutes demandes d'information concernant la politique de protection des données à caractère personnel mise en œuvre, vous pouvez vous adressez à : communication@ufe-electricite.fr
Editer vos préférences : RGPD – Panneau de Préférences
Données que nous recueillons automatiquement.
Nous recueillons certaines données personnelles automatiquement du fait de la consultation de ce site par le biais de votre navigateur. Ces données personnelles comprennent, notamment :
–  l'adresse IP (protocole Internet) de l'appareil à partir duquel vous accédez au site
–  votre parcours sur le site (les pages consultées)
–  le type de navigateur et le système d'exploitation utilisés
Formulaires de collecte
Pour les newsletters, nous traitons vos données personnelles sur la base du consentement explicite que vous avez donné lors de votre inscription.
Un lien de désinscription est inclus dans chaque newsletter et email que vous recevez de notre part.
Vous pouvez facilement vous en désinscrire en suivant le lien de désinscription figurant dans chacun de ces emails.
Sans que cela soit systématique, nous pouvons analyser et comptabiliser différentes actions (par exemple le nombre d'ouvertures du message, le nombre de clics…) qui permettront par rapport au nombre d'emails envoyés, de mesurer l'audience et la performance des campagnes.
Dans les formulaires de collecte de données à caractère personnel sur le site, vous êtes informé :
–  de l'identité du responsable de traitement,
–  de vos droits sur les données à caractère personnel,
–  de la finalité du traitement
–  du caractère obligatoire ou facultatif de vos réponses.
Finalités des traitements
L'objectif principal de la collecte de données personnelles est de vous offrir une expérience sûre, optimale, efficace et personnalisée. A cette fin, vous acceptez ces données soient utilisées pour :
–  fournir et faciliter le fonctionnement des services, y compris en menant pour ce faire des vérifications vous concernant ;
–  résoudre d'éventuels problèmes ;
–  empêcher, détecter et enquêter sur toutes activités potentiellement interdites et illégales.
Les données personnelles recueillies après consentement ne sont à aucun moment partagées ou vendues à un opérateur tiers.
Droits et protection des données personnelles
Conformément à la Loi « Informatique et Libertés » (Loi N° 8 78-17 du 6 janvier 1978), vous disposez d'un droit d'accès, de rectification et de suppression des données relatives aux informations vous concernant. Vous pouvez l'exercer en nous adressant un courrier électronique à communication@ufe-electricite.fr.
Transfert hors UE
Nous ne transférons pas de données personnelles en dehors du territoire européen.
A noter : la présente Politique de confidentialité ne s'applique pas aux sites ou applications tiers dont nous ne pouvons pas contrôler les activités ou les données échangées notamment lors de partage de contenus sur les réseaux sociaux. Il est conseillé de lire les politiques de confidentialité de ces sites ou de ces applications tierces avant de partager vos informations.
Conservation et stockage
Notre site internet et vos données personnelles sont placées sous la responsabilité de L'Union Française de l'Électricité en tant que Responsable de traitement et sont sous-traitées par la société Alphamosa. Le site est hébergé par la société Alphamosa qui applique toutes les mesures techniques, physiques et organisationnelles pour protéger vos données personnelles contre toute destruction ou altération accidentelle ou illicite ainsi que tout accès non autorisé.
Toutes les données sont conservées dans des bases de données régulièrement sauvegardées pour être en mesure de les restaurer.
Nous ne stockons vos données que le temps nécessaire à la fourniture du service.
Dernière mise à jour : 22/09/2021
Vision and missions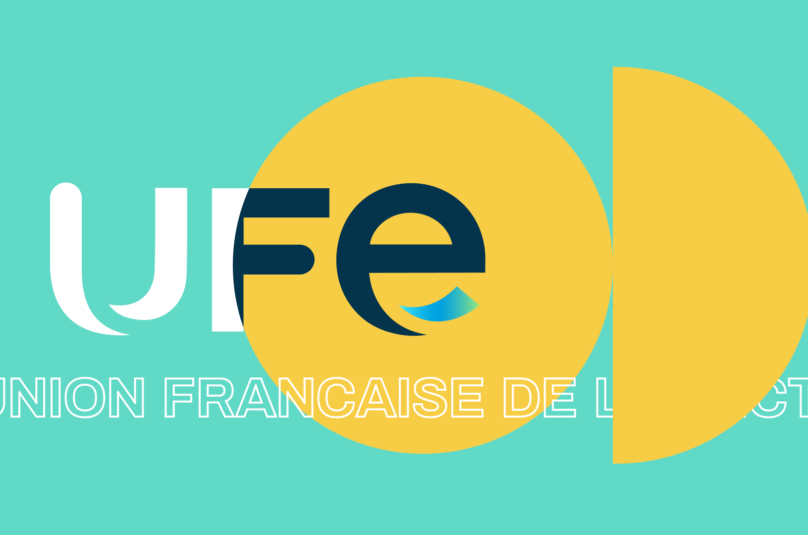 About us
The Union of the French Electricity Industry is the trade association of the French electricity sector. We bring together companies from the whole value chain of the electricity industry.
Find out more
Events of the sector
Annual conference Our 2023 annual conference
2023 annual conference of the Union of the French Electricity Industry
The 12th edition of the UFE annual conference has been held on 8th June 2023, in Paris.

Watch the replay on YouTube
Events of the sector